Marriage of Two Separate Beings
"Marriage is the binding of two colors of flesh, thoughts, and struggle. Marriage is the patience it takes for two seeds planted at different times to grow together. It is choosing to experience the beauty of bloom and to extract the nutrients from filth together "
46X63
A Woman in Her Element
Union and Differences
Together We Fade
Humanity
"Dear Humanity, I wish that you were kinder and more in tune with your heart"
What Binds Us
"What binds us together is a form of purity and kindness that we share in our heart"
51"X61"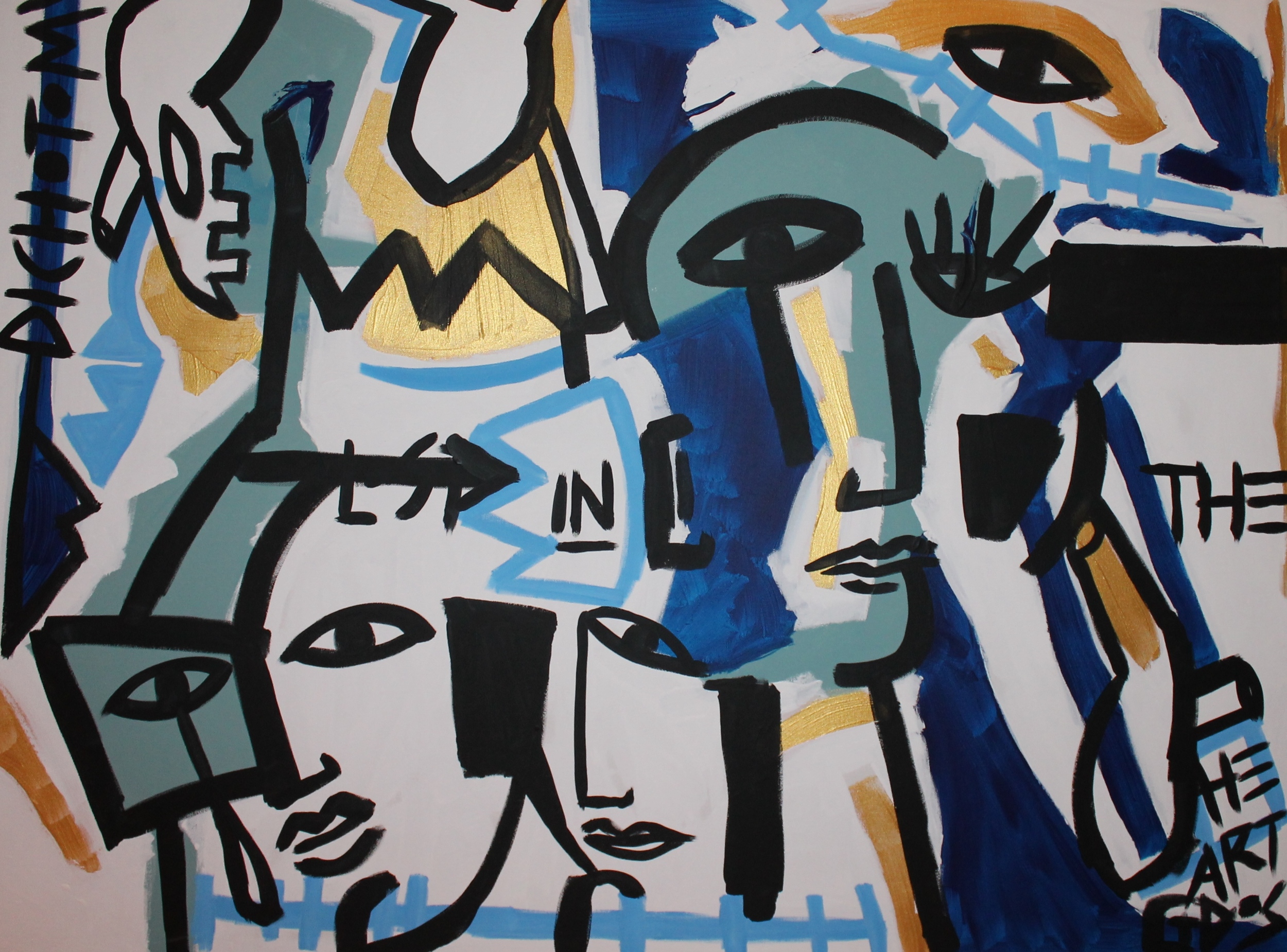 Dichotomy
"Dichotomy is lost in the heart"
No Pain is Large Enough
"No pain is large enough to not be healed by the words of a dear friend."
36"x48"
Independent Woman
We were Bound in Passion, and Now?